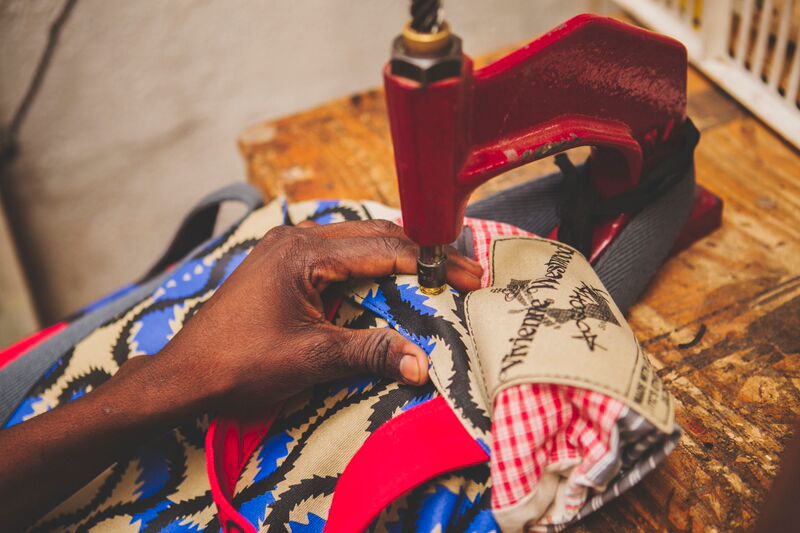 Western interest in emerging African fashion production and creativity is on the rise. Over the last few years, the fashion world has welcomed a plethora of talented African fashion designers to the international stage, each with their own interpretation of contemporary African creativity. To gain worldwide recognition in the fashion "field" (P. Bourdieu, Le champ littéraire, «Actes de la recherche en sciences sociales», No. 89/1991), these new fashion designers make smart moves in a competitive and globalised environment where the access of new creators is facilitated by digital and social media: places where idea-hunters are constantly searching for innovation.
As the anthropologist Giovanna Parodi da Passano claims, a dress is, in Africa, "an area of moving creativity, that maintains a lot of historical continuity and open spaces to the News showing a extraordinary dynamism" (G. Parodi, African Power Dressing, Genova 2015). The sensorial pleasure and the creative use (including recycling practices) of decoration, clothing and textiles of the social and esthetical African worlds represent a mix of ideas, images and meanings that Western creators are growingly becoming more attracted to. The combination of trends and modernity with cultural or traditional clothing (relating to clothes worn during family ceremonies) and the so called 'African code', produces a style that attracts the interest of many, referring to "clothes manufactured with African textiles and patterns or other garments that express the African cultural identity" (L. Cassina, Scelte creative: abbigliamento e agency nel Buganda contemporaneo, in African Power Dressing, cit.). Craftsmanship is another important aspect when dealing with African fashion, as handcraft is recognized worldwide for its authenticity and uniqueness.
Many international organizations and foundations work to connect the mainstream fashion sector with creators and artisans from Africa and other marginalised parts of the World, aiming to empower people and involve them in the fashion supply chain. The outcome of this is a unique and innovative connection between two very distant fields: development and fashion, as illustrated by the Ethical Fashion Initiative of the International Trade Centre (a joint agency of the World Trade Organisation and United Nations). The principles of ethical enterprise, ethical trade and socially-responsible business development lay at the core of such synergy, the necessity for which is more paramount than ever following the Rana Plaza disaster in 2013 and corruption in Africa, which Transparency International has repeatedly ranked as one of the most corrupt continents in the world.
African intellectual and business diaspora networks support the innovative practices of ethical fashion production and promote the new relationship between development and fashion. In addition, the global fashion market is highly fascinated by these experiences, because, as claims the famous head-hunter Floriane de Saint-Pierre: "innovation and sustainability shall and will become key, so talent with such skills will be needed". Ethical production agencies also provide experiences for big brands, that are crucial in order to "interact with the audience in a seamless manner, with empathy and individuality" (Conversation with Simone Cipriani, in The Hand of Fashion, N. 2).
Issue 85 of the Africa e Mediterraneo journal aims to tackle the challenges experienced by emerging African fashion talents and the concepts of equity, dignity and sustainability in a system that has only recently opened its doors to such values. In line with the multidisciplinary tradition of the journal, the contributions draw on anthropology, linguistics, economy, cultural studies and many more subjects with the aim of offering a detailed analysis of the methods and experiences of "ethical fashion" implemented in Africa. This will shed light on its theoretical and practical position in the global market, which continues to become more competitive by the day. Lastly, the journal will account for the ways in which such new business strategies impact the diverse cultural practices of the African continent and on the development patterns that have been implemented for decades.
Deadline for submission:
The proposals (max. 400 words) must be submitted no later than October 10th 2016, and must be emailed to s.federici@africaemediterraneo.it and c.mara@africaemediterraneo.it
The editorial staff will examine the proposals. If the proposal is accepted, the complete article with the related abstract (abstract max. 100 words) and a short biography of the author should be submitted by November 20th 2016.
Africa e Mediterraneo is a peer reviewed journal.
The articles and the proposals can be submitted in the following languages: Italian, English and French.
Trackback url:

https://www.africaemediterraneo.it/blog/index.php/call-for-papers-on-fashion-and-development-in-africa-africa-e-mediterraneo-no-852016/trackback/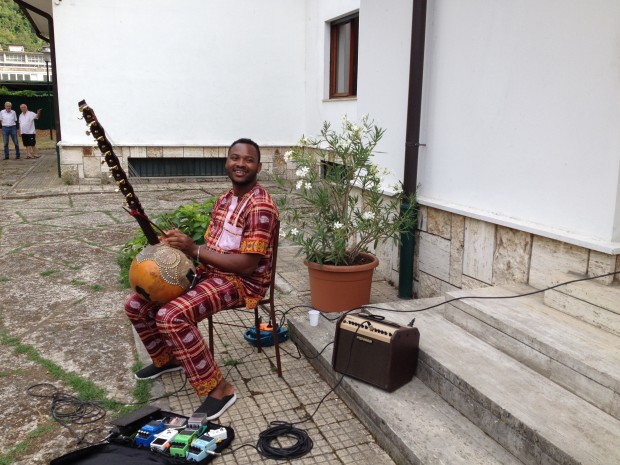 Porte aperte mercoledì sera al Polo formativo e di accoglienza di Lama di Reno (Marzabotto), nel quale sono ospiti alcuni richiedenti asilo che seguiranno un percorso formativo nell'artigianato http://www.laimomo.it/a/index.php/it/altre-notizie/271-apre-il-polo-formativo-di-lama-di-reno. Dalle 18 alle 20, i cittadini di Marzabotto e tutte le persone interessate hanno potuto partecipare a un incontro-aperitivo nel giardino della struttura di accoglienza, inaugurata da pochi giorni con l'arrivo dei primi ospiti. Conoscersi era infatti lo scopo principale della serata e così è stato: gli abitanti di Lama di Reno hanno potuto incontrare personalmente i loro nuovi vicini di casa e viceversa, così come hanno potuto parlare con gli operatori che lavorano alle varie attività legate all'accoglienza e alla formazione e visitare il laboratorio.
L'incontro era organizzato con una decina di picc   oli gruppi di operatori e ospiti che, dislocati in vari punti del giardino e della sala laboratorio, erano a disposizione per dialogare con le singole persone, le famiglie e gli amministratori locali presenti. Ogni gruppo era dedicato a un argomento specifico: la procedura per la domanda di asilo, il supporto sanitario, l'insegnamento dell'Italiano, l'attività di cura del giardino, la cucina e i menù, l'attività di volontariato, l'inserimento nel mondo del lavoro e naturalmente il progetto di Lama di Reno di formazione alla produzione in pelle per la moda. Gli intervenuti hanno così potuto fare domande su diversi aspetti del progetto e in generale sull'attività di accoglienza.
Alla serata ha collaborato Radio Frequenza Appennino, che ha organizzato un DJ Set basato sull'esperienza di Folilà, la trasmissione prodotta insieme a richiedenti asilo del Distretto di Porretta Terme. Ognuno degli ospiti aveva scelto la propria canzone da trasmettere, e così si sono ascoltati brani di Yussou N'dour, Ali Farka Touré, Alpha Blondy, mentre un giovane del Burkina Faso inaspettatamente ha scelto Oh Sole mio, da lui scoperta durante una lezione di Italiano.
Infine, il musicista Kalifa Koné ha suonato dal vivo il suo strumento, la Kora, facendo risuonare le musiche del Mali tra le colline dell'Appennino.
Tra un bicchiere di prosecco, una pizzetta e una chiacchiera, con i bambini che giocavano a nascondino nel giardino, le due ore sono passate in fretta e le persone sono andate a casa con qualche informazione in più, mentre gli ospiti sono rimasti a mettere in ordine, con la consapevolezza di avere forse cominciato stringere qualche nuova conoscenza.
Trackback url:

https://www.africaemediterraneo.it/blog/index.php/una-sera-in-giardino-a-lama-di-reno/trackback/